OVERVIEW
Krieger Consult ("Krieger") is a boutique business consultancy specializing in providing creative and dynamic solutions for its clients' corporate and business challenges.
An outstanding feature of Krieger is the ability to provide its clients with access to dedicated corporate services and vital corporate resources, which is virtually impossible to access on the global open market.
Another outstanding feature of Krieger is its ability to deliver swift results as well as an environment of utmost professionalism, privacy and trust in which it conducts business.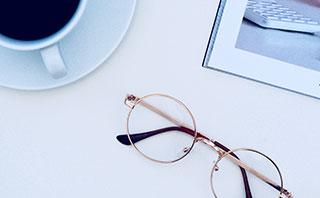 VALUE PROPOSITION
The unique Value Proposition of Krieger Consult is its access to an exclusive private global network and comprehensive global corporate resources (Capital; Influential Corporate Associations; Corporate and Business Expertise; Business deals).
VISION
The Vision of Krieger Consult is to become a most preferred and trusted international business consultancy to global corporations and business leaders.
MISSION
To give effect to its Vision, Krieger Consult will continually develop unequaled solution driven strategies and methodologies that meets with its clients' corporate challenges and expectations.
CREDO
Krieger Consult "Statement of Belief" is: 'WE DELIVER RESULTS SWIFTLY AND DISCREETLY, NO MATTER WHAT.'
KRIEGER TEAM
Nadia Paulsmeier (B.COM) is the CEO of Krieger Consult. The Krieger professional team consists of global Regional Partners as well as independent industry specific professionals from all over the world that ensures Krieger can respond to its clients' corporate challenges in a moment's notice.
PROFESSIONAL FEES
Krieger Consult's professional fees are determined based on the merits of each individual assignment or transaction in conjunction with its clients, in advance.
CONDUCT & ETHICS
KRIEGER CONSULT will always strive to uphold our high standards of credibility, integrity and achievements.
CODE OF CONDUCT & ETHICS
We as the management of KRIEGER CONSULT will always strive to uphold our high standards of credibility, integrity and achievements.
We as the management of KRIEGER CONSULT will equally recognize our obligations to our clients, as expressed in this Code.
This document – KRIEGER CONSULT's Code of Conduct & Ethics also addresses the ways in which we as the management team are expected to conduct ourselves to bring into practice our vision, mission and goals.
KRIEGER CONSULT's Chief Executive Officer is responsible for initiating and supervising the investigation of all breaches of this Code as well as ensuring, where necessary, that the appropriate disciplinary steps are taken.
Client Interaction
We shall at all times:
Deal fairly, honestly and with utmost integrity.
Promote and maintain a high ethical standard of conduct.
Contribute to creating a climate that will enable us to achieve our respective goals and objectives.
Refrain from any business activity that is not consistent with this Code.
Conduct business in a manner that is professional and in accordance with good corporate governance and sound entrepreneurial practice.
Respect information from clients as being confidential – in order to maintain and build trust and confidence in one another.
Refrain from taking improper advantage of our position to the disadvantage of our clients under any circumstances.
Global Corporate Relations
We shall at all times:
Respect the traditions, cultures and laws of each country in which we operate.
Act responsibly in all international trade, project developments and investments.
Be able to objectively justify all the assignments we accept.
Favor consistent procedures when operating in countries where business practices differ from our own.
Refrain from any unlawful business activities or practices.
Environmental & Social Development and Training & Educational Sponsorships
We shall at all times:
Concern ourselves with the conservation of the environment in the broadest sense.
Contribute to the economic well-being and social development of the countries and communities in which we conduct business.